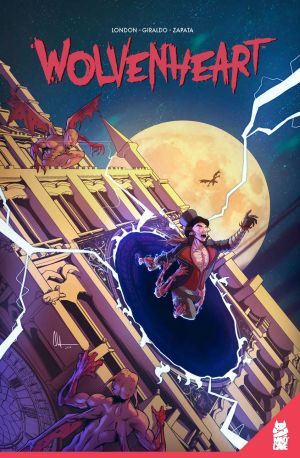 WOLVENHEART PREVIEW
Wolvenheart was a breakout horror series from Mad Cave Studios and the first collection of the series is set to arrive in August. We've got an preview of the book which you can check out below.
Led by the legendary professor Van Helsing, Wolvenheart is an organization dedicated to monitoring anomalies in the space-time continuum. After the group is infiltrated and decimated by a cabal of history's most infamous villains, led by the most notorious serial killer of the 16th century, Elizabeth Bathory, monster hunter Sterling Cross winds up trapped in an alternate reality where his only choice is to fight his way through time and change the course of history.
Wolvenheart is written by Mark London, illustrated and colored by Alejandro Giraldo, and lettered by Miguel Angel Zapata. It's set for release on August 19th, 2020.
Want to share some news? Click here to hit us with it!