Folklore - Season 1, Episode 1: "A Mother's Love" TV Episode Review
Written by Jeff Tolbert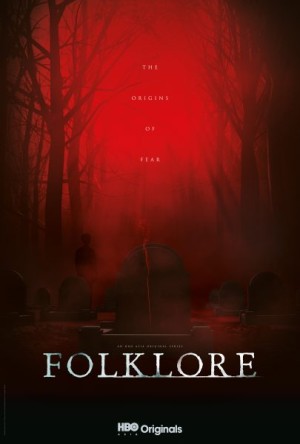 Directed by Joko Anwar
2018, 51 minutes, Not Rated
Episode premiered on October 7th, 2018
Starring:
Marissa Anita
Muzakki Ramdhan
Arswendy Bening Swara
Max Yanto
Review:
A poor single mother and her son Jody are eking out a living in Jakarta. She takes a job cleaning a mansion. Returning home to their crummy apartment, mother and son are met by the landlord, who has just finished putting a padlock on their front door. Mom (who is never named) is six months behind on rent. After throwing herself on the landlord's mercy, the man relents, telling her to have the money in three days. As a parting shot, he throws the key into a sewer grate before leaving, forcing the mother to fish it out.
The beleaguered mother decides to trash the landlord's apartment, then takes Jody and spend the night in the big mansion, for which she still has the key. Their first night does not go well; noises in the attic wake the mother up, and she heads upstairs to predictably unpleasant results. A group of filthy children have apparently been living up there, eating their own poop (this is a plot point), and the mother flees the mansion, risking being exposed as a squatter to save the children. The authorities are predictably useless and have no idea how the children got there. The only potential answers are offered by a "paranormal expert," who suggests on a news talk show that the children were kidnapped by Wewe Gombel, a ghost from Javanese folklore who was barren in life and in her afterlife steals unloved children.
Some time later, Jody and his mother are living in a new house. It isn't clear how or why this happened, but it's certainly better than having to squat. But gradually, strange events start to intrude on their new life. Eventually the mother comes to doubt her own sanity, and checks herself into a mental institution. But things are not as they seem, and ultimately the mother must confront Wewe Gombel and acknowledge her undying love for Jody.
This first episode of HBO Asia's Folklore series is, to be frank, not a strong showing. The cinematography, acting, and direction are all perfectly adequate. They're unfortunately also virtually identical to any number of similar anthology horror series. The refreshing novelty of an Indonesian horror story is undercut by a bland narrative that does nothing new, aside from finding its source material in a new (to most Western audiences) supernatural tradition. Take Sweet Home or its more recent ripoff, Mama, and set it in Jakarta, then chop out 50% of the runtime (and all of the scares and violence), and you have "A Mother's Love."
As a folklorist I appreciate the appeal to my bread and butter (i.e., folklore), and I'm hopeful that Folklore will pick up past this first episode. And to be fair, there's nothing wrong with episode one. But saying "there's nothing wrong with it" isn't really the same as praise.
Click on a cover to read more episode reviews of Folklore: Season 1.
This page includes affiliate links where Horror DNA may receive a small commission at no extra cost to you.
Want to comment on this review? You can leave one below or head over to the Horror DNA Review Forum.