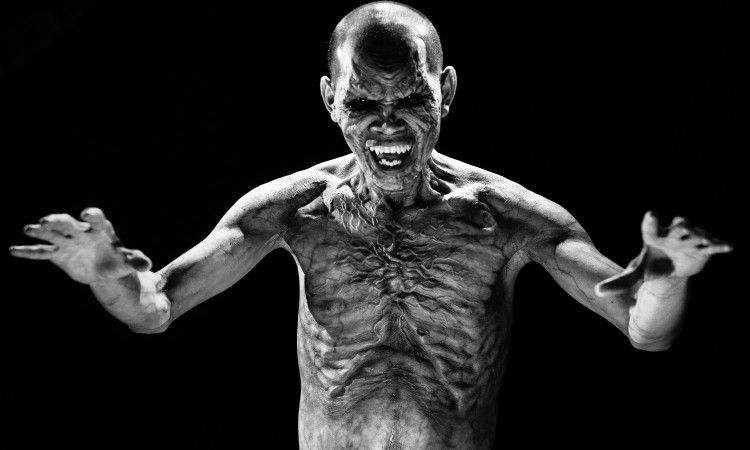 Folklore - Season 1, Episode 4: "Pob" TV Episode Review
Written by Jeff Tolbert
Released by HBO Asia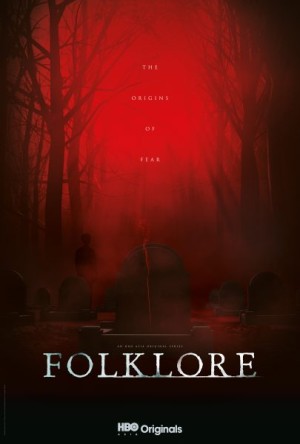 Directed by Pen-Ek Ratanaruang
2018, 52 minutes, Not Rated
Episode premiered on October 28th, 2018
Starring:
Nuttapon Sawasdee
Thomas Burton van Blarcom
Parama Wutthikorniditsakul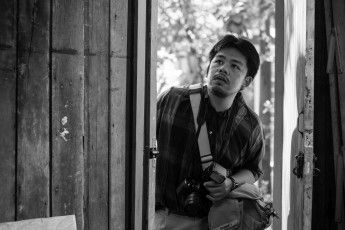 Review:
Manop, a professional blogger (?), is struggling to make ends meet. Bills are piling up, especially the medical expenses for his comatose, hospital-bound mother. Manop somehow gets into a crime scene as if he's actually a member of the press, which makes me suspect that "blogger" is a bad translation—he probably writes for an online-only news site. At any rate, an American businessman, newly arrived in Thailand, has been murdered. Snooping around, Manop encounters a pob, a kind of hungry ghost, who is more interested in telling the reporter his story than eating him. (For now, at least.)
The ghost, whose name is Mena, is basically a grumpy old man who, you know… happens to eat human viscera. He's unhappy because of how the fat, loutish American, Paul, treated him. Mena tried to scare Paul, but the unfeeling, insensitive American just assumed he was an unexpected guest. In a flashback, Paul takes the ghost to his kitchen and offers him cheese—which, Mena later tells Manop, smelled like "farts"—and a sandwich, and regales the baffled ghost with stories of his multiple marriages, his appreciation of "small, quiet" Asian women, and all the other ways Paul is an unfortunate caricature of sexist, racist, obnoxious American culture. The ghost later remarks to Manop that he, the ghost, started to feel afraid of Paul, who "made all these assumptions and babbled on as if he knew everything." Mena continues, "What a godless prick. It's no wonder the whole world hates the Americans."
"Pob" is a very different creature from previous episodes of Folklore. First and foremost, it's (mostly) a comedy. The episode is presented in black and white, and its mild-but-dark humor, tinged with melancholy, is refreshing. The overt social commentary is equally refreshing, though it's not clear how much of it is intended to be taken literally. My (American) movie critic sense wants to interpret everything as tongue-in-cheek: for instance, the film makers aren't really saying Americans are obnoxious and awful, they're just playing with the stereotype—and playing with Thai culture, too, as when Manop suggests to Mena that Thai people should have been able to recognize him as a ghost. But I'm honestly not sure. Sarcasm and satire are the very first things lost in translation: this could be a deadpan commentary on American cultural imperialism.
But I don't think so. I think it's subtler than that. It spoofs both American corporate culture and Thai traditional belief. While it's far from perfect, and I'm almost certainly missing some of the nuances, Pob is a much better example of what Folklore could be than previous entries.
Click on a cover to read more episode reviews of Folklore: Season 1.
This page includes affiliate links where Horror DNA may receive a small commission at no extra cost to you.
Want to comment on this review? You can leave one below or head over to the Horror DNA Review Forum.