Folklore - Season 1, Episode 5: "Toyol" TV Episode Review
Written by Jeff Tolbert
Released by HBO Asia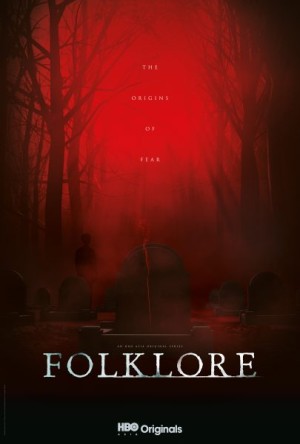 Directed by Ho Yuhang
2018, 52 minutes, Not Rated
Episode premiered on November 4th, 2018
Starring:
Eric Fuzi
Nabila Huda
Redza Minhat
Bront Palarae
Yuna Rahim
Review:
YB is a local politician whose town is in dire economic straits. Specifically, its fish are dying—and for a fishing commune, that's obviously a big deal. His aides hire a shaman to fix the situation, but the shaman turns out to be a conman. Then YB happens to meet a young woman who says she wants to help. This woman turns out to be a real shaman, and her powers seem legitimate: things improve, and YB's political fortunes are on the upswing. Despite one of his aides dying under slightly mysterious circumstances, things are going well, and YB and the new shaman are soon married and expecting their first child.
This is a particularly difficult episode to review, as nothing much happens (despite tons of expository dialogue). YB seems like a genuinely decent guy for a politician: he explicitly eschews the strongarm politics of his tyrant father and really wants to do good by the people. The shaman he marries, who ends up having an uncomfortable connection to YB's father, is bent on revenge for something unrelated to YB himself. His innocence is no protection, and when her plot is revealed, it's difficult to feel anything other than pity for YB. The shaman's quest for revenge is sympathetic in its way, but when the scope of her plot is revealed, it's ultimately very underwhelming.
The supernatural being here is the eponymous toyol, the spirit of a dead infant used as a familiar for acquiring wealth. (Fair warning, the Wiki article linked here is highly dubious: it cites only two sources, one of which is a dead link. The other is a Malay horror comedy movie.). I'd never heard of this entity before, and on this level, Folklore continues to be successful in what I assume is its mission to introduce a wider audience to local supernatural traditions. But as is often the case in contemporary horror, and especially in this series, the supernatural being isn't the real evil. (It's PEOPLE.)
"Toyol" is okay. It's better than some of the previous offerings in the Folklore series: more complete, better acted, more interesting in the long run. But it's also exceptionally slow, hugely uneventful, and more head-scratching than frightening. It did have the unexpected side effect of making me really want to visit Malaysia, though, so that's a net gain?
Click on a cover to read more episode reviews of Folklore: Season 1.
This page includes affiliate links where Horror DNA may receive a small commission at no extra cost to you.
Want to comment on this review? You can leave one below or head over to the Horror DNA Review Forum.