Folklore - Season 1, Episode 6: "Mongdal" TV Episode Review
Written by Jeff Tolbert
Released by HBO Asia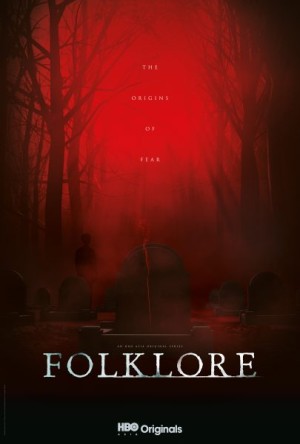 Directed by Lee Sang-Woo
2018, Not Rated
Episode premiered on November 11th, 2018
Starring:
Eun-jeong Choi
Jeong Yun Seok
Jeong min Seok
Lee Chae Yeon
Review:
Dong-Joo is a disturbed student with an unhealthy obsession with a female classmate, Seo-Woo. When Seo-Woo spurns his affections, he drowns himself in the reservoir. Returning as a mongdal—the ghost of a young man who died a virgin—Dong-Joo will only be propitiated by a virginal female ghost, who will become his bride. A shaman convinces Dong-Joo's mother to dig up the body of a recent teenaged suicide, whose body is still intact. The shaman performs a ritual to marry the two spirits, but Dong-Joo apparently isn't happy with his new wife, so his doting mother concocts a new plan to set him up with the woman he really wants.
"Mongdal," like most of Folklore's offerings, has solid acting, better-than-average cinematography, and, on paper, an interesting plot. Also in common with the rest of the series, it's very boring. The supernatural doesn't enter the picture until the midway point, and by then there's so little runtime left that the ghostly stuff feels as though it's been hastily grafted onto an otherwise unremarkable Korean high school (or possible middle school) drama. Put another way, Whispering Corridors this ain't.
The plot again feels ultimately unimportant. Nobody is especially sympathetic, except Seo-Woo, who has done nothing to deserve the psychotic Dong-Joo's attentions and even tried (briefly) to befriend him. But even her innocence in the face of Dong-Joo's madness fails to make her a truly compelling figure, due partly to the melodramatic production and partly due to the actor's youth and fairly limited screen time.
Folklore's final episode has little to commend it besides the setting, and the tiny grain of knowledge it offers about a very specific type of ghost. If you really want great Korean horror, watch Wishing Stairs or the inimitable A Tale of Two Sisters. But give this one a pass.
Click on a cover to read more episode reviews of Folklore: Season 1.
This page includes affiliate links where Horror DNA may receive a small commission at no extra cost to you.