Locke & Key: Season Three TV Season Review
Written by Stuart D. Monroe
Premiered on Netflix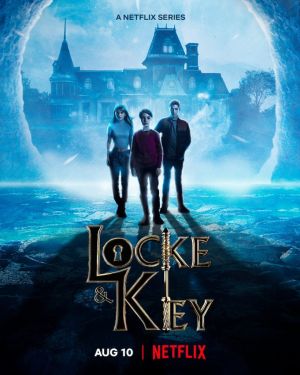 Directed by Guy Ferland (Ep. 1 and 2), Ed Ornelas (Ep. 3 and 4), Marisol Adler (Ep. 5 and 6), and Jeremy Webb (Ep. 7 and 8)
Written by Liz Phang (Ep. 1), Michael D. Fuller (Ep. 2), Vanessa Rojas (Ep. 3), Mackenzie Dohr (Ep. 4), Meredith Averill (Ep. 5), Jordan Riggs (Ep. 6), Carlton Cuse and Joe Hill (Ep. 7), and Meredith Averill and Carlton Cuse (Ep. 8)
2022, Episodes run between 30 and 35 minutes, Not Rated
Premiered on Netflix on August 10th, 2022
Starring:
Emilia Jones as Kinsey Locke
Connor Jessup as Tyler Locke
Jackson Robert Scott as Bode Locke
Darby Stanchfield as Nina Locke
Bill Heck as Rendell Locke
Aaron Ashmore as Duncan Locke
Chris Britton as Chamberlin Locke
Petrice Jones as Scot Cavendish
Kevin Durand as Frederick Gideon
Ian Lake as Bolton
Jeff Lillico as Coffey
Brendan Hines as Josh Bennett
Liyou Abere as Jamie Bennett
Genevieve Kang as Jackie Veda
Hallea Jones as Eden Hawkins
Griffin Gluck as Gabe
Laysla De Oliveira as Dodge
Sherri Saum as Ellie Whedon
Coby Bird as Rufus Whedon
Joy Tanner as Erin Voss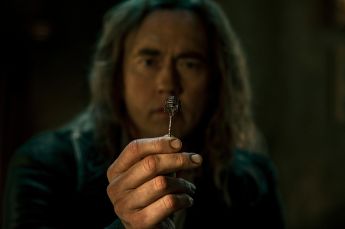 Review:
I must admit that I walked into the final season of Locke & Key with more than a little trepidation – final seasons can be notoriously hard to get right, and we're in the deep water at Keyhouse as the third season opens. The stakes are high right out of the gate. With new "big bad" Frederick Gideon looking to literally end the world, the Locke family are in for a serious fight. There are also a lot of loose ends to wrap and arcs to close out. My oversized fanboy heart feared the bed might be shit upon a bit, so to speak.
I should have known not to worry. I'm also a little frustrated, but we'll get to that.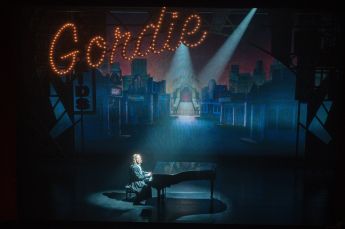 The Locke family is free from Dodge and is finally healing. Tyler (Connor Jessup; White Lie) is working in Montana and trying to forget the pain of the loss of Jackie (Genevieve Kang; Impulse), his memory of magic gone of his own volition. Duncan is preparing to get married. The Splattering 2 is about to premier. You could say there's a lot going on. Now, a new threat has emerged from the other side in the form of Captain Frederick Gideon (Kevin Durand; LOST), a Revolutionary War soldier who's now host to a demon from the world behind the Omega Door. He has grand designs on all the keys in Keyhouse, and he's brought henchmen – Bolton (Ian Lake; Star Trek: Discovery) and Coffey (Jeff Lillico; The Rocky Horror Picture Show: Let's Do the Time Warp Again) are Echoes who can take the keys without permission. Dangerous new keys are waiting to be discovered as well. This is Keyhouse, after all.
The old adage "If it ain't broke, don't fix it!" applies fully to this season. The family and its surrounding friends remain the beating heart of Locke & Key, and those bonds are tested mightily this time around. The theme/fear of memory loss remains a major part of the story here. Plenty of time is spent with Gideon and his band of demonic Redcoats, and they make one hell of an adversary, ruthless and without scruple. Kevin Durand is having a damn field day in this role, and it bleeds through every scene (though I still see him as Keamy from LOST). The danger level is also higher in this season than ever before, and you feel it right from the cold open that involves a pair of demon sisters living inside Nina's snow globe. Yep, it's like that.
Structurally, it is again a tale of two halves, with each episode upping the ante in one or more rotating story arcs. Episode Seven, entitled "Curtain", is the highlight of the entire season. I promise that damn curtain will haunt you. Everyone gets their time to shine in this brilliant cast, though. Coby Bird again steals scenes and produces tears; I could use him in just about everything, thanks. It's been fun watching the younger members of the cast grow up before our eyes. Jackson Robert Scott, in particular, crushes it hard.
The pacing is less controlled but more dramatic and intense for the third season. In much the same way a five-star wrestling match has a number of false finishes, Locke & Key has multiple episodes that feel like they could be a finale. Like a damn good match, it doesn't overdo the false finishes, either. Smart writing with zero plot holes helps the show turn on its jets at the halfway point and never look back.
Now for the aforementioned frustration. This is purely a "critic's gripe", for the record. There's just so much I can't tell you about in a season that is laden with cool surprises and moments; it's borderline unfair. Unfair, I say!
In all seriousness, though, I wouldn't spoil a damn thing for you anyways in the final season. It's a fine wrap-up for an extremely thorough and detail-oriented series that was never afraid to introduce new magic into the fold while staying so true at its core to the source material. Most importantly, Locke & Key never lost sight of the importance of family…especially when you're a Locke.
This page includes affiliate links where Horror DNA may receive a small commission at no extra cost to you.