Tales from the Crypt: The Complete First Season DVD Review
Written by Steve Pattee
DVD released by Warner Bros.
Episodes directed by Walter Hill, Robert Zemeckis, Richard Donner, Howard Deutch, Tom Holland and Mary Lambert
Episodes written by Robert Reneau, Fred Dekker, Terry Black, Michael McDowell, A. Whitney Brown, Battle Davis and Randolph Davis
1989, R1 (NTSC), 168 minutes, Not Rated
DVD released on July 12th, 2005
Starring:
John Kassir
William Sadler
Mary Ellen Trainor
Larry Drake
Lindsey Whitney Barry
Joe Pantoliano
Robert Wuhl
Lea Thompson
Amanda Plummer
Stephen Shellen
M. Emmet Walsh
Audra Lindley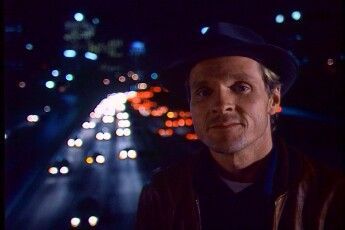 Movie:
From 1989-1996, HBO ran a horror-themed series called Tales from the Crypt. Hosted by the Crypt Keeper (voiced by John Kassir – Demon Knight, Bordello of Blood), each week was another glorious episode of blood, boobs, horror, comedy and revenge. This is the first season.
William Sadler (Demon Knight, The Shawshank Redemption) stars in the DVD's opener, "The Man Who Was Death," as a state executioner who loses his job when the state abolishes the death penalty. Well, he doesn't actually lose his job, as he continues to execute the guilty on his own time. Using different methods of electrocution, Sadler continues to take care of business. But what happens when the state reinstates the death penalty? Written by Walter Hill and Robert Reneau and directed by Walter Hill (Southern Comfort, Supernova).
Robert Zemeckis (What Lies Beneath, Contact) directs "And All Through the House," a Christmas tale that involves a murdering wife (Mary Ellen Trainor – Lethal Weapon I – IV, Die Hard), an escapee (Larry Drake – Dr. Giggles, TV's LA Law) from the local insane asylum (wearing a Santa suit and toting an axe) and a trusting child (Lindsey Whitney Barry). Christmas won't ever be the same again at this house. Written by Fred Dekker (writer and director of Night of the Creeps).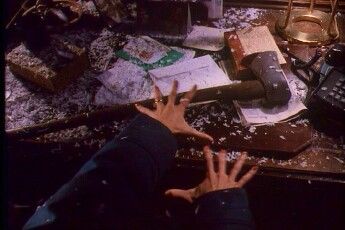 "Dig That Cat … He's Real Gone" stars Joe Pantoliano (TV's The Sopranos, Bad Boys) as a man who, after a questionable operation involving the feline gland, seemingly cannot die. He hits the circus tour circuit, making quite a bit of money and, when he gets a little too greedy, he gets his due. Written by Terry Black and directed by Richard Donner (Lethal Weapon, The Omen).
In "Only Sin Deep," Lea Thompson (Back to the Future I – III, Howard the Duck) is a hard-nosed prostitute who makes a bad deal with a pawn shop owner. When she realizes her mistake, she finds she's a day late to make things right. But the owner offers her another deal, and the question becomes whether or not she can close it in time. Written by Dekker and directed by Howard Deutch (The Replacements, Pretty in Pink).
"Lover Come Hack to Me" stars Amanda Plummer (Pulp Fiction, The Prophecy) and Stephen Shellen (TV's "La Femme Nikita") as newlyweds who find refuge in a seemingly abandoned house on a rainy night. Nothing good ever comes out of these scenarios. Written by Michael McDowell and directed by Tom Holland (Child's Play, Fright Night).
"Collection Completed" with M. Emmet Walsh (Snow Dogs, The Iron Giant) and Audra Lindley (TV's "Three's Company") is a fun tale, surrounding a man who has finally retired after almost 50 years, and his wife, who has more than her share of animals. Lindley doesn't seem too pleased when Walsh shares his new hobby with her — taxidermy. Written by A. Whitney Brown, Battle Davis and Randolph Davis and directed by Mary Lambert (Pet Sematary, Urban Legends: Bloody Mary).
Review:
When I first got my greedy claws on Crypt, a thought hit me: What if it wasn't as good as I remembered? I loved The Greatest American Hero growing up, but man, that did not hold up at all. 21 Jump Street, another favorite from my childhood, held up somewhat, but I never realized how preachy it was. Miami Vice, on the other hand, held up amazingly well — pastel muscle shirts and all.
However, my fears were immediately put at ease by the first episode, "The Man Who Was Death." With a terrific performance by William Sadler and an awesome soundtrack by Ry Cooder, it was easily my favorite episode of the bunch.
Zemeckis' comic-book-style and flair, and Larry Drake's creepy performance as a deranged Santa in "And All Through the House," made it a close second on my favorites. This episode had a little more blood than the rest and seemed to be the darkest.
"Dig That Cat...He's Real Gone's" story was mediocre, but Joe Pantoliano's performance, coupled with co-star Robert Wuhl, elevated it to an enjoyable tale about a man who gets exactly what's coming to him.
"Only Sin Deep," while an interesting story, bordered on abysmal because of Lea Thompson's performance. She was wooden and her "tough girl" accent was horrible — an all-around flat performance.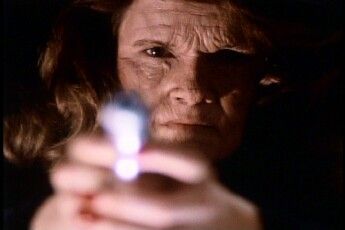 Like "Gone," "Lover Come Hack To Me" is another mediocre story that, at times, comes dangerously close to dragging. However, Amanda Plummer saves this short tale from becoming boring with her usual outstanding and quirky performance. Plummer absolutely carries this episode and only she makes it worth watching.
"Collection Completed" is a nice finale' for season one, as it not only has a humorous, albeit quickly uncomfortable, story, the synergy between M. Emmet Walsh and Audra Lindley is rock solid. These two are an absolute pleasure to watch work together and they play off each other extremely well.
With the exception of Thompson, Crypt's first season is dominated by powerful performances, making each show stand out more than it necessarily should. And while "Death" and "House" are, hands down, my favorites of the season, each episode has something to offer. Sometimes, TV seasons don't get the ball rolling until after their first season, but, even with the mediocre stories, Crypt hits the door running.
Video and Audio:
For being more than 10 years old, Crypt's 4:3 picture, while soft, looks good. There is the occasional sign of grain, but the picture is more than satisfactory, considering not just its age, but it's a TV show.
The Dolby Digital 2.0 surround sounds great, with no audible pops or hisses. The music never overtakes the dialogue and the disc is crisp and clean sounding.
English, French and Spanish subtitles are also offered.
Special Features:
While two special features are available, only the Tales from the Crypt: From Comic Books to Television documentary is worth watching. Clocking in at just under an hour, this documentary packs one heck of a punch. Barely mentioning the show at all, the documentary covers the history of E.C. Comics and its founder, William Gaines. This is a must watch, as it is a fascinating look into the start of the horror comic genre and the problems it faced with the government and includes brief interviews from the masters themselves, Romero and Carpenter. First names not needed.
The other special feature, "Crypt Keeper's History of Season One" is not worth even a glance. More fluff than a marshmallow.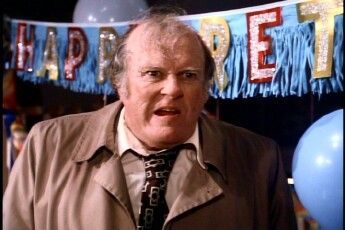 Grades:

Movie:
Video:
Audio:
Features:
Overall: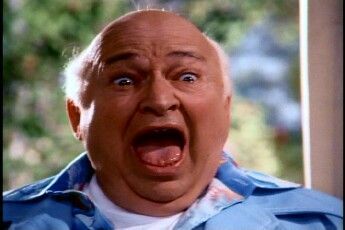 Conclusion:
Tales from the Crypt: The Complete First Season is flawed, yes, but the solid cast helps you overlook its minor problems.
This page includes affiliate links where Horror DNA may receive a small commission at no extra cost to you.