Grindhouse Trailer Classics Volume 3 DVD Review

Written by Daniel Benson

DVD released by Nucleus Films
2011, Region 0 (PAL), 90 minutes, Rated 18 (UK)
DVD released on 5th December 2011
Review:
Volume 3? Oh no! I've entered a franchise without seeing the first two entries. How will I cope with not knowing the storyline? Surely the sequels aren't a patch on the original? Well, obviously not. Grindhouse Trailer Classics Vol. 3 is exactly what its title suggests; a third volume of horror and cult movie trailers from the grindhouse era.
The audience at this year's Frightfest film festival were treated to a selection from this disc between movies, and it was a rare treat to see trailers such as
Swedish Wife Exchange Club
,
Schizoid
and
Nazi Love Camp 27
on the big screen. All that was needed to complete the grindhouse experience was a strong smell of urine and a masturbating tramp at the end of the row.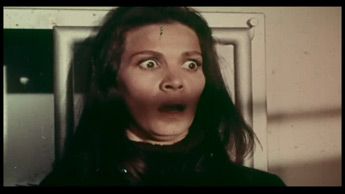 Grindhouse Trailer Classics is providing a valuable public service. All of the films represented are from a time when there was no internet to create a buzz, no mainstream magazines that were interested in coverage and very few regular cinemas that would even give them a theatrical run. So in every case, all the film had to entice viewers was its title, poster art and trailer. Almost exclusively the trailer would contain all the best bits (and in some cases, some scenes that didn't make the final cut) of what was mostly a pretty appalling film. By compressing 90 minutes of universally poor cinema into a two minute trailer, you're saving 88 minutes of your life with every preview (or the more traditional 'prevue' as they're referred to here).

Take the trailer for the aforementioned Nazi Love Camp 27. It presents the film as having scenes too shocking to be shown in the preview (regardless of the fact it would have only run during other grindhouse bills, therefore to a largely shock resistant audience). So each scene in the preview is abruptly interrupted by a black screen with the word 'CUT' in bold letters just as it looks like something is about to happen. The voice over then reassures salivating perverts that everything will be shown in its full uncensored glory when the film is screened. One ticket to Nazi Love Camp 27, and a pack of Kleenex tissues please.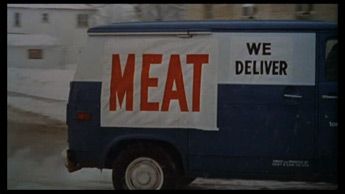 It's hard to make a recommendation for Grindhouse Trailer Classics Vol. 3 without a huge caveat. If you enjoy watching trailers from a bygone era of cinema – and I do – then you'll find an awful lot of entertainment in this disc. If the idea of a constant trailer marathon leaves you cold, then you'd be best to skip this in the same way you probably skip the trailers on your own DVDs.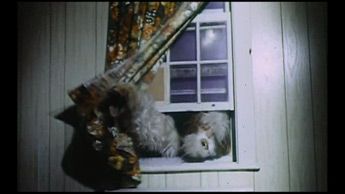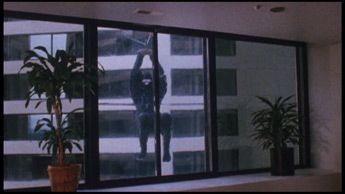 Video and Audio:
Understandably the video and audio quality varies with the source material, but Nucleus appears to have selected the best possible prints of each trailer. It wouldn't quite have the same nostalgia without specs of dirt in the picture and hisses and pops in the sound, so what you get is authentic rather than perfect.
Special Features:
Tying in with the films in the main presentation, there is also a large gallery of the poster art. It's a good companion to the trailers as it shows the full and limited promotional efforts of each film. There are also previews of the entire Nucleus Films back catalogue in the form of, you guessed it, more trailers. A 15 minute chat with critic Kim Newman is the other extra. He talks about the rise and fall of grindhouse in this interesting piece, but it seems to end rather frustratingly just as he starts to discuss a recent revival of the phenomena.
Grades:

 

Movie:
Video:
Audio:
Features:
Overall:
This page includes affiliate links where Horror DNA may receive a small commission at no extra cost to you.